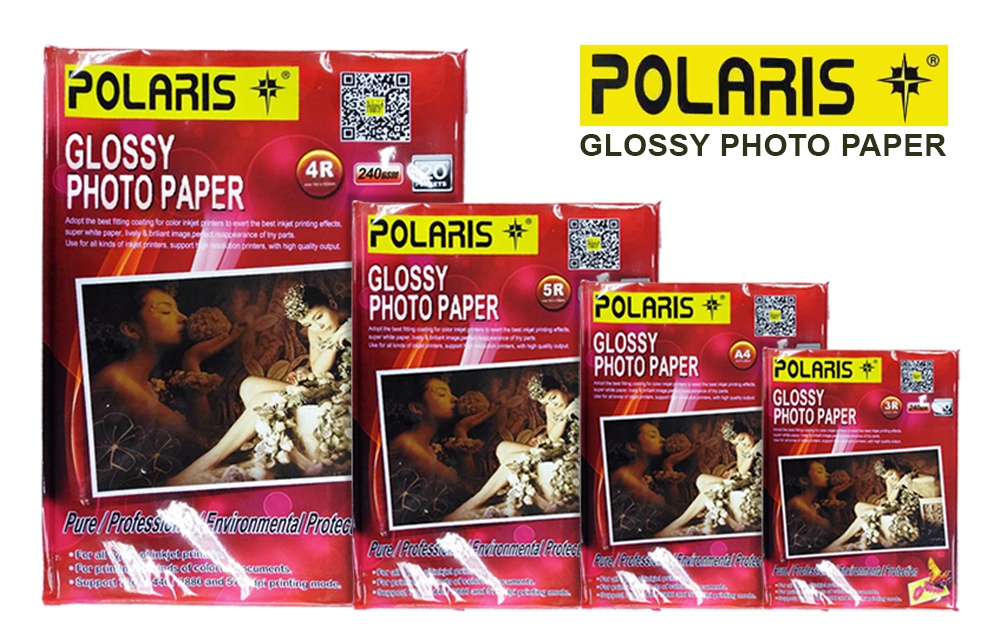 Polaris Glossy Photo Paper
Polaris Glossy Photo Paper is designed to present an ultra-smooth to shiny appearance. Applications include photos, advertising materials, flyers, or any photographic printing and other presentation documents. Other considerations for choosing Polaris Glossy Photo Paper is the paper size availability and compatibility with your printer. It is compatible with all kinds Inkjet Printer and it has different sizes such as A4, 5R, 4R, 3R which are perfect for your preferences.
While all glossy papers are intended to enhance the color intensity and resolution accuracy of printing, certain types lends themselves well to specific applications depending on the presentation impact of each type of gloss coating. Polaris has its maximum glossy appearance and the highest resolution accuracy of printed images.