So, its already 2 months into 2019, and we are all waiting for the next and final season of Game of Thrones, this year. The series will come to an end after this season and needless to say, we ought to make it special in our own ways. You can go overboard and order some overpriced, customized cake but you can also opt for cool ideas that you won't eat right away and can flaunt for long. So, grab some plain honeycomb t-shirts, and a personalized printing kit to make some cool customized t-shirt. Alternatively, you can also avail the heat press printing business to get them in bulk.
So, check out some cool game of thrones themed t-shirts-
1. The North Remembers
This iconic line cannot be forgotten. So, wear it proudly and spread the message.
2. The Dead Rocks
Fan of the white walkers? Don't miss out this amazing t-shirt. Scare off the crowd and enjoy the window seat on the bus. Lol!
3. Do you Choose Violence Too?

Though we need peace in the world, this phrase of Cersei Lannister runs chills down our spine in a different way, isn't it!
4. Khaleesi's Clan
For every girl out there who want to outgrow the 'princess syndrome' would rock in this t-shirt. You can even add a bit of customization to this t-shirt by adding your name in it.
5. A Treasure For Ultimate Fan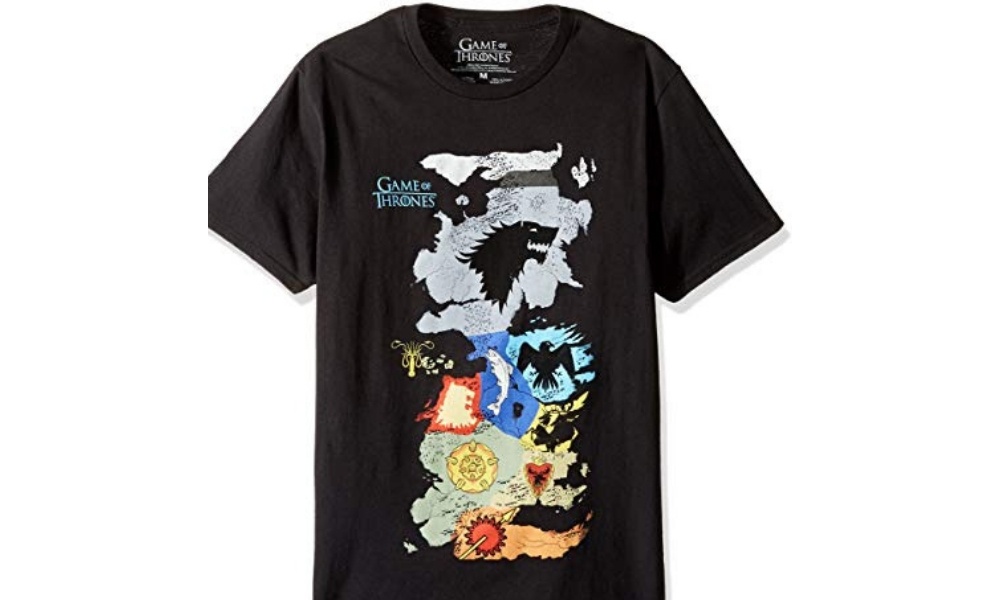 If you find the game of thrones, too good to rule out any of the characters, this t-shirt is for you. It is a collage for every die-hard fan out there!
6. The Tony Stark Fan

The lives of Starks are quite difficult, let it be Ned, Catelyn, Rob, Sansa, Arya, Bran, Rickon and even Jon Snow, even though he is Not a real stark. Being stark indeed is difficult, unless you are Tony Stark and have cool allies of Iron man.
7. The North Still Remembers

Well, we are concluding the blog, with the same message, but in a very different style. The blood splatter and chilling quote on this plain white honeycomb t-shirt look scary and amazing.
Disclaimer– The images we use, are just for reference. The copyright remains with the original owner. We are simply using them for the recreational purpose